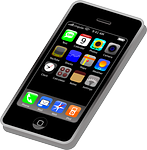 Now you can log fish from anywhere with our easy to use fishing app. Our customizable Log Fish function helps you to create a detailed record of every catch and to archive all of your fishing experiences in a comprehensive Fish Log.
Fishidy was founded by hardcore anglers who love fishing, maps and technology. This Fishing app lets you fish through the use of interactive fishing maps, social connections and tons of proven, valuable information on thousands of waterways across the country.
This fishing app is loaded with fly fishing information.